Most Expensive Cars in the World
The most expensive cars in the world are the Bugatti Veyron, Aston Martin One-77, Lamborghini Reventon, Maybach Landaulet, and the Zenvo ST1. At the top of this list as the most expensive car in the world, the Bugatti Veyron will cost you a cool $1.7 million, not including the exorbitant monthly insurance rates.
Free Insurance Comparison
Secured with SHA-256 Encryption
UPDATED: Jul 16, 2021
It's all about you. We want to help you make the right coverage choices.
Advertiser Disclosure: We strive to help you make confident insurance decisions. Comparison shopping should be easy. We are not affiliated with any one insurance company and cannot guarantee quotes from any single insurance company.
Our insurance industry partnerships don't influence our content. Our opinions are our own. To compare quotes from many different insurance companies please enter your ZIP code above to use the free quote tool. The more quotes you compare, the more chances to save.
Editorial Guidelines: We are a free online resource for anyone interested in learning more about insurance. Our goal is to be an objective, third-party resource for everything insurance related. We update our site regularly, and all content is reviewed by insurance experts.
As you might expect, many of the most expensive cars for sale in the world with million-dollar price tags come from legendary automakers. Bugatti, Lamborghini, and Ferrari probably come to mind immediately, but there are also some very expensive vehicles from companies you might not have expected.
When it comes to expensive products, the automotive industry is not much different from other high-end items since limited edition and special edition vehicles help top the list for luxury and sports car sales since they are so exclusive. Here a list of some of the most expensive cars in the world, limited to examples of only one car per company to keep things interesting.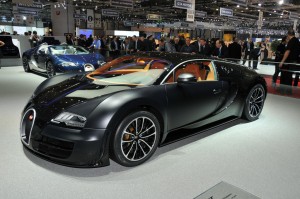 Bugatti Veyron
With a starting price of 1.7 million dollars, this car is undoubtedly the most expensive streetcar on the market. With an engine built for speed, this Bugatti also boasts the ability to go from 0 to 60 miles per hour in only 2.5 seconds, making it the fastest street car as well. The fully decked version of the Bugatti Veyron, with all the options, lists for around 2.4 million dollars.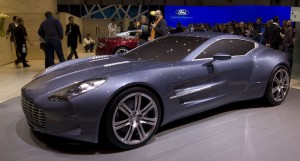 Compare The Best Insurance Quotes In The Country
Compare quotes from the top insurance companies and save!
Secured with SHA-256 Encryption
Aston Martin One-77
There were only 77 units of this car in production, hence the name One-77. It has a list price of around 1.85 million dollars. The engine has enough horsepower to push the car from 0 to 60 miles per hour in 3.4 seconds with a total available horsepower to reach speeds of 220mph. To be fair, the Pagani Zonda Clinque Roadster lists for the same price and is only slightly slower.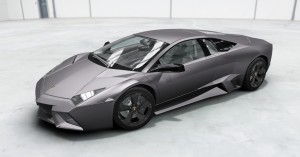 Lamborghini Reventon
Coming from the world-renowned automobile designer in Italy, the Lamborghini Reventon is even rarer than the Aston-Martin One-77. With only 20 units built and offering an ultra-stylish design, it is easy to see how this Lamborghini could retail for 1.6 million dollars. The Lamborghini Reventon has an engine that can get from 0 to 60 miles per hour in only 3.3 seconds and boasts a top speed of 211 mph.
Maybach Landaulet
If a sedan is more your style, the Maybach Landaulet might be the family car you have been dreaming of. It has the horsepower to get to 60 miles per hour in only 5.2 seconds and has a convertible roof. This Maybach is a sleek machine that is currently the most expensive 4-door car on the market and is presented as an ideal choice for business people and owners who have private drivers.
Compare The Best Insurance Quotes In The Country
Compare quotes from the top insurance companies and save!
Secured with SHA-256 Encryption
Zenvo ST1
Priced at 1.2 million dollars and the power to go from 0-60 miles per hour in 2.9 seconds, the Zenvo ST1 has a top speed of 233mph. This sleek machine is produced by a new Danish company and comes with a promise to fly in technicians to keep it running in top form. Be sure to order yours soon, because there are only 15 units of this beauty slated to be produced.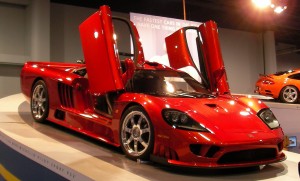 The Low End of the High List
There are those customers who want to drive around in comfort and living the high life but cannot justify spending more than a few hundred thousand on the purchase of automobiles, so limited quantity million-dollar cars are not for them. Therefore, here are the 10 most expensive car models on the market in mass production that seem like a bargain in comparison to the rare supercars listed above. These are typically high-performance or ultimate luxury vehicles where the sticker price is still a good deal of money. They are also, for the most part, made by auto sellers with names we have seen out on the public roads in America and still provide excitement, comfort, and class:
| | | |
| --- | --- | --- |
| 1. | Saleen S7 | $395,000 |
| 2. | Rolls-Royce Corniche Convertible | $363,990 |
| 3. | Bentley Azure Convertible Mulliner | $376,485 |
| 4. | Lamborghini Murcielago | $273,000 |
| 5. | Aston Martin Vanquish | $228,000 |
| 6. | Ferrari 575 M Maranello | $215,000 |
| 7. | Porsche GT2 | $180,665 |
| 8. | BMW Z8 | $130,645 |
| 9. | Mercedes-Benz CL 600 | $119,595 |
| 10. | Jaguar XKR 100 Coupe and Convertible | $98,330 |